Learn More About Our "Restore First" Mentality
10/7/2021 (Permalink)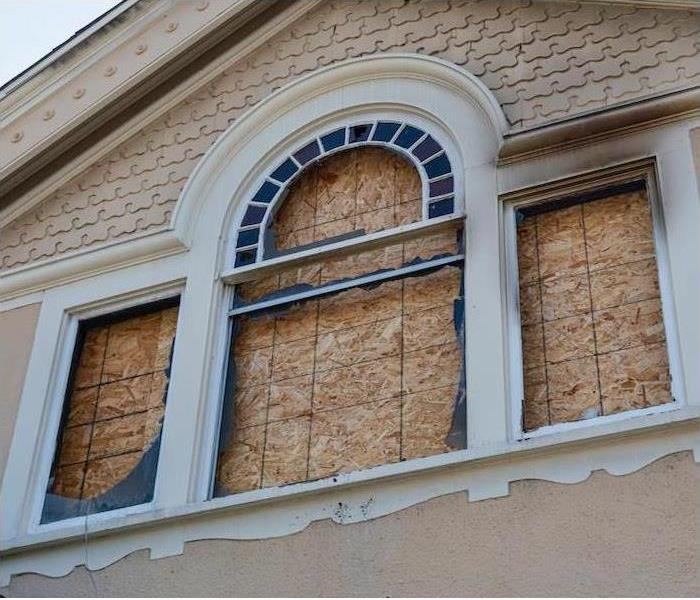 Our team of highly trained restoration experts are available for emergency cleanup and restoration services 24 hours a day, seven days a week.
When disaster strikes, we get there fast, but that is not the only reason why we need to be first on your list of calls if the worst should occur.
What sets us apart—our team of technicians have a "restore first" mentality, complemented by specialized equipment and cleaning techniques. By making this our mission, we are able to minimize potential disruptions to your home and life and get you back into your home as quickly as feasible.
How It Works
When a fire has damaged your property, it's a scary time, but once you reach out to our team, we'll take some of the weight off your shoulders.
No two fires act the same, so it's logical that the damage they inflict would also be different. That's why we believe in starting with a standardized process, but adding onto it and enhancing it to meet your individual needs.
1. You call us. When you reach out via our 24⁄7 Emergency Line, we will spring into action. Our first step is to ask you questions about the fire and your home's unique space and needs. That set of questions helps inform our strategy.
2. We inspect and assess the fire damage. Our next step is to visit your home. During this visit, we will inspect and test adjoining rooms of the property to determine the extent of fire, smoke and soot damage. Based on what we see and determine, we will take immediate next steps.
3. We board up windows and tarp the roof. Because fire damage often compromises windows, walls and roofs, we will make sure that your property is secured and protected from further damage. This will involve boarding up missing windows and walls and placing a tarp over the top of damaged roofs.
4. We remove water and begin the drying out process. When we think of fire, we don't think of water damage. But we should, because water is a necessary component of fighting fires. So our next step is to remove any standing water and start drying out objects and spaces when possible.
5. We remove smoke and soot from all surfaces. We use specialized equipment and techniques to remove smoke and soot from ceilings, walls and other surfaces in your home.
6. We clean and sanitize your home. This is another place where the "restore first" mentality comes into play. We will attempt to clean objects and surfaces whenever possible, rather than removing and replacing them. We also use industrial air scrubbers and fogging equipment to help remove odors.
7. We complete the restoration. This is our final step, bringing your property back to the condition it was in before the fire. Restoration may involve minor repairs like replacing drywall, painting and installing new carpet. It could also involve major repairs like reconstruction of damaged areas.
Remember, if you need us, we'll be there—no matter the time or day. Our team of highly trained restoration experts are available for emergency cleanup and restoration services 24 hours a day, seven days a week.